| | |
| --- | --- |
| Posted by Joe Senigaglia on May 22, 2013 at 12:40 AM | |
I'm starting to stress a tiny bit in how fast time is passing. When I first had this idea of running a marathon in my head, I saw October on the calendar, figured out it was 24 weeks away, and was like "yeah, that's plenty of time to figure it out". Week 3 is already here and gone. Crazy. Training bumped up a tiny but this past week, but still nothing crazy. Sundays are always the long run days, and 5 miles was as long as it got this week.
 Monday – Cross Train
 Tuesday – 3 Miles @ Easy Pace
 Wednesday – 3 Miles @ Easy Pace
 Thursday – Cross Train
 Friday – 3 Miles @ Easy Pace
 Saturday – Rest
 Sunday – 5 Miles @ Easy Pace
It's funny how some things work out, too. It was a LONG weekend this past weekend celebrating my lovely brides birthday, so after staying up late Friday AND Saturday, I drug my happy ass out of bed on Sunday AM (way past when I usually wake up) and decided to suck it up and just head to the gym and do my 5 on the treadmill and call it a day. Well, apparently everyone and their Mom go to the gym after 8AM on Sundays cause it was freaking packed. Seriously. Every treadmill had someone on it, so after 15 mins of waiting, I was pissed (mainly at myself since I was already tired) and bailed. What a dummy I am though. I live 5 miles from the ocean. What the hell do I want to run inside for? I hopped in the truck, headed down to the strand and ended up running a beauty of 5 miles staring at this –
Amazing.
Moral of the story? Shit doesn't always work out the way you plan, but just let it work itself out. A potentially awful day (because of my own issues) turned into a very cleansing one. Ahhhhhhh.
So what did we eat this week? A little of this, a little of that…
Tofu "fried" brown rice -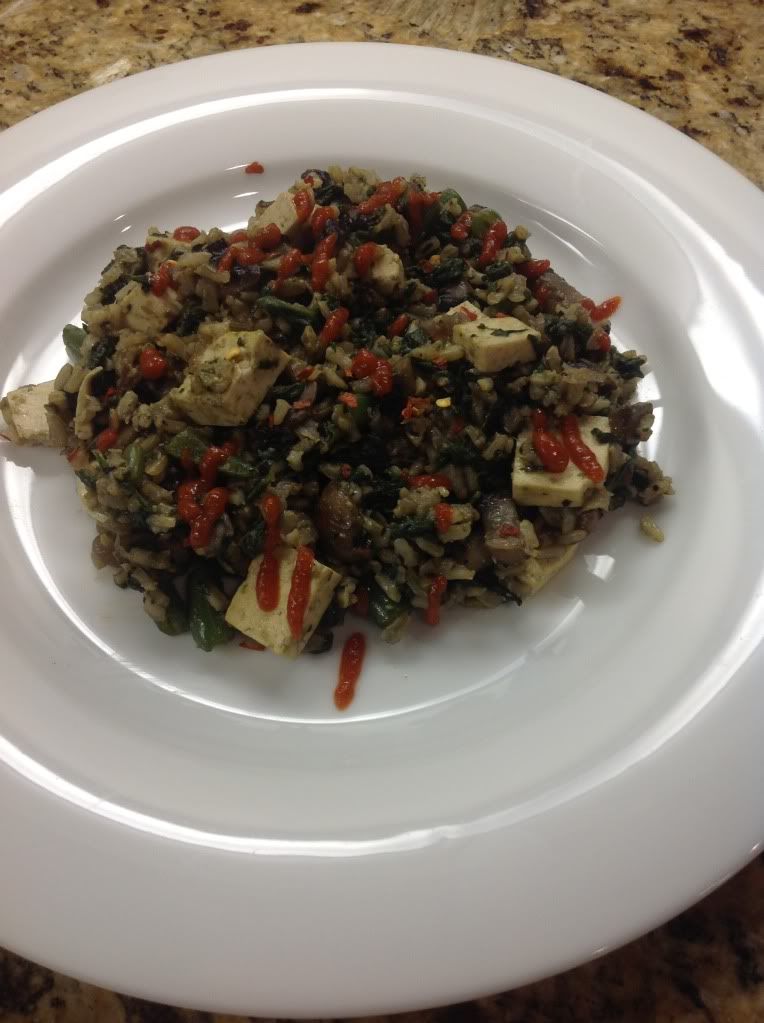 Sweet potato & seitan tacos -
Chiogga beet salads -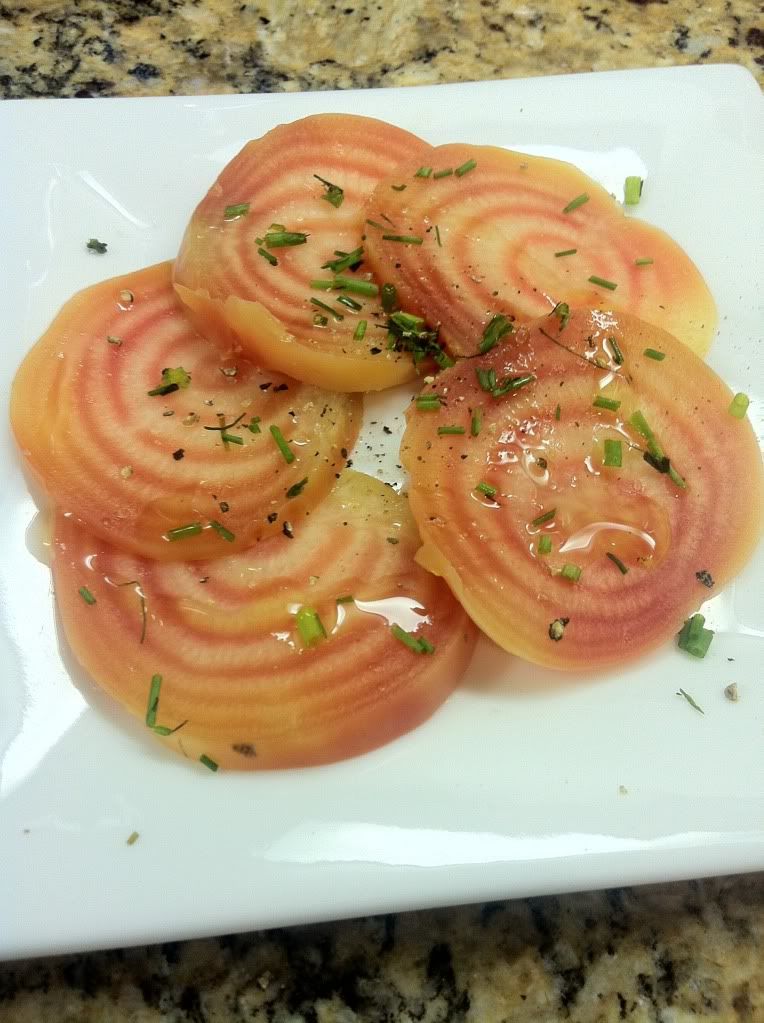 Sweet potato pancakes (courtesy of Swami's Cafe in Oceanside!)
And as always, my trusty daily Vitamix shakes (I seriously couldnt live without that blender) 
If anyone is interested in any of these recipes, drop a comment and let me know.  
Bring on Week 4!